Introduction
When it comes to your home, one of the most crucial yet often overlooked components is the garage door. Not only does it enhance the curb appeal of your property, but it also plays a significant role in providing security and convenience. In Rockwall, TX, homeowners are fortunate to have access to top-tier garage door services provided by BH Door and Gates. With a reputation for excellence and a commitment to customer satisfaction, BH Door and Gates stands out as a trusted partner for all your garage door needs.
Comprehensive Garage Door Services
At BH Door and Gates, we pride ourselves on offering a comprehensive range of garage door services that cater to the diverse needs of Rockwall residents. Our expert technicians are trained and experienced in handling various aspects of garage door installation, maintenance, and repair.
Professional Installation Services
A properly installed garage door is not only aesthetically pleasing but also ensures smooth and efficient operation. BH Door and Gates specializes in professional garage door installation, utilizing industry-best practices to guarantee a secure and flawless fit. Whether you're upgrading your existing garage door or installing a new one, our skilled technicians are equipped to handle the task with precision.
Routine Maintenance and Inspections
Regular maintenance is key to extending the lifespan of your garage door and preventing unexpected issues. BH Door and Gates offers routine maintenance and inspection services that include lubrication, alignment checks, spring tension adjustments, and more. Our proactive approach helps identify potential problems before they escalate, saving you time and money in the long run.
Swift and Reliable Repairs
A malfunctioning garage door can disrupt your daily routine and compromise the safety of your home. That's where BH Door and Gates comes to the rescue with our prompt and reliable repair services. Our technicians are well-versed in diagnosing and resolving various garage door issues, from broken springs and cables to malfunctioning openers. We understand the urgency of such situations and are committed to restoring your garage door's functionality quickly and efficiently.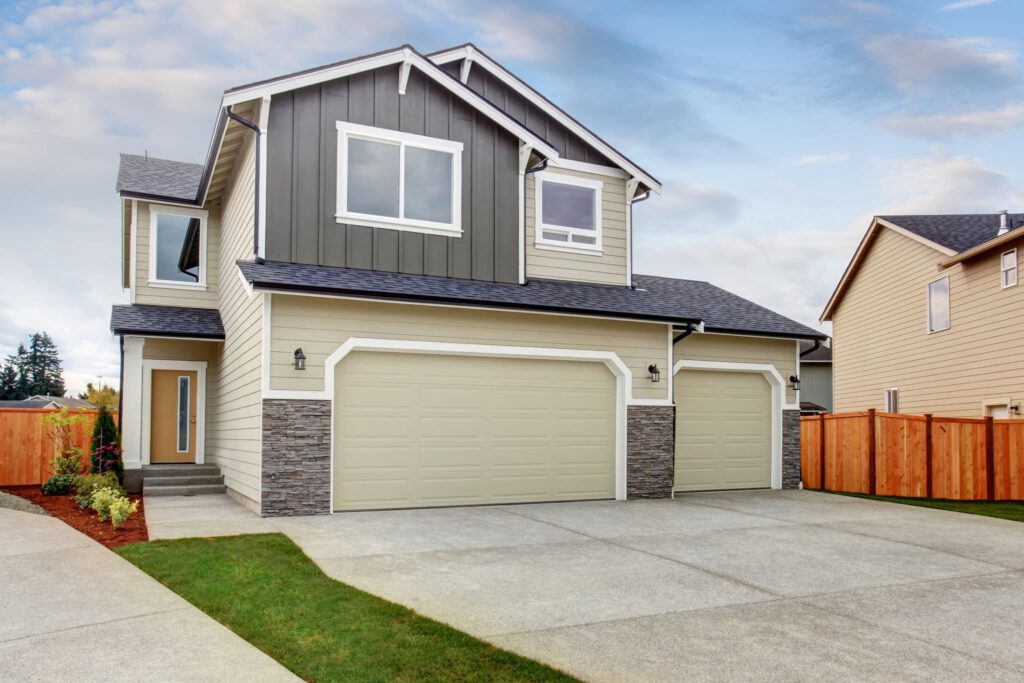 Customization and Upgrades
BH Door and Gates goes beyond standard services by offering customization and upgrade options to elevate the functionality and appearance of your garage door. Whether you're interested in energy-efficient insulation, modernizing your door's design, or enhancing security features, our team can guide you through the available options and provide tailored solutions that align with your preferences and budget.
Exceptional Customer Experience
At BH Door and Gates, customer satisfaction is at the core of everything we do. Our team is dedicated to providing an exceptional customer experience from start to finish. We prioritize clear communication, transparent pricing, and respectful interactions. When you choose us for your garage door needs, you can rest assured that you're partnering with a company that values your trust and strives to exceed your expectations.
Conclusion
When it comes to garage door services in Rockwall, TX, BH Door and Gates stands out as a reliable and reputable choice. With a wide range of services, a commitment to quality, and a focus on customer satisfaction, BH Door and Gates is the go-to partner for all your garage door needs. Whether you require installation, maintenance, repairs, or upgrades, you can trust our experienced technicians to deliver exceptional results that enhance the functionality, security, and aesthetic appeal of your home. Contact BH Door and Gates today to experience the difference firsthand.